8th and 9th October 2022
"From Peschiere to Tagliamento River"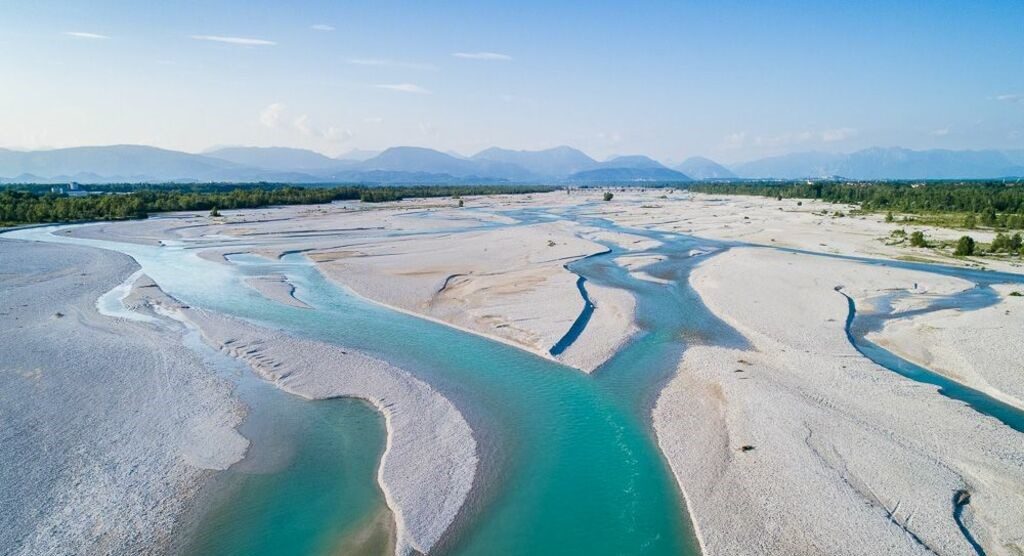 CATEGORIES: 
- Competitive classes: M/W12, M/W14, M/W17, M/W20, M/W ELITE, M/W B, M/W40, M/W50, M/W60, M70.
- Non competitive classes: BEGINNERS, DIRECT.
Merging categories: in case of a low number of entries, some of the planned categoriers could be deleted
 or merged.
ENTRIES
Accepted only online, within Monday 3th October 2022:
WRE athletes: IOF eventor website (https://eventor.orienteering.org/Events)
Italian athletes: FISO website (https://www.fiso.it/gar_lista.php)
Foreign athletes: http://orienteeringonline.net/

Entry fees
M/W17 and younger: 7€
M/W20 and older: 12
BEGINNERS, DIRECT: 7€
TIME KEEPING:
SPORTident AIR+
All SI-Card can be used.
8th October 2022 – MTB-O Italian Championship Sprint Distance WRE
Event center:  Area Violis in Maniago, via Polcenigo (46.163593, 12.719038).
First start: 3.30 PM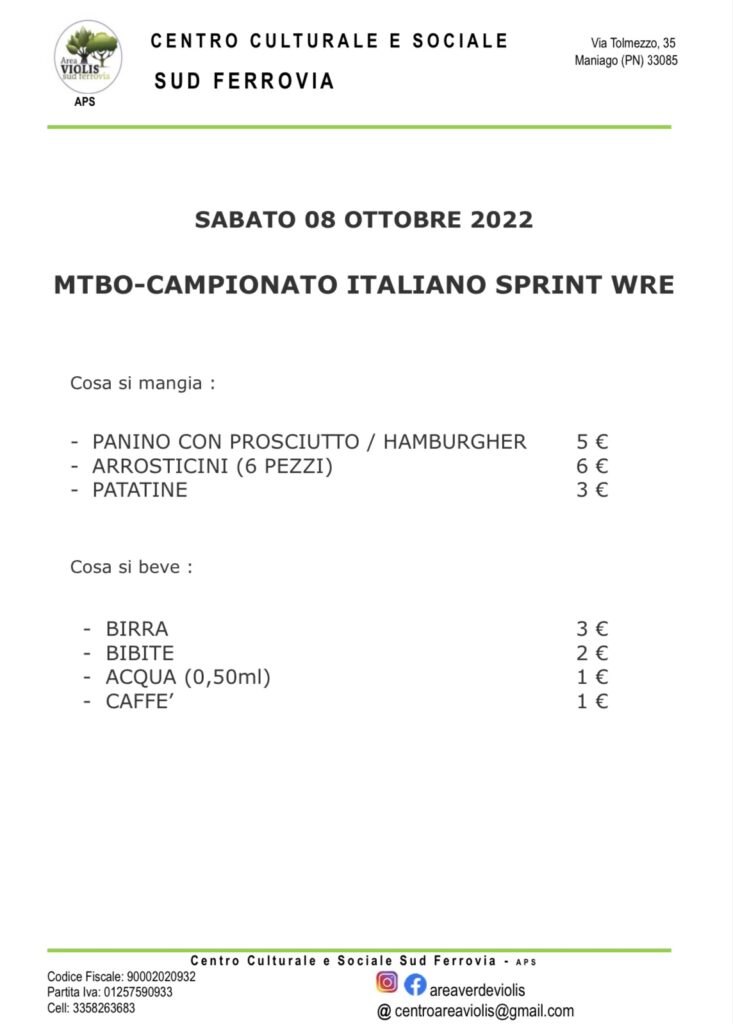 9th October 2022 – MTB-O Italian Championship Middle Distance WRE and promotional CO
Event center: Stadio Giacomello in Spilimbergo (46.112815, 12.906799).
First start: 10.00 AM
To follow: promotional CO SomCup.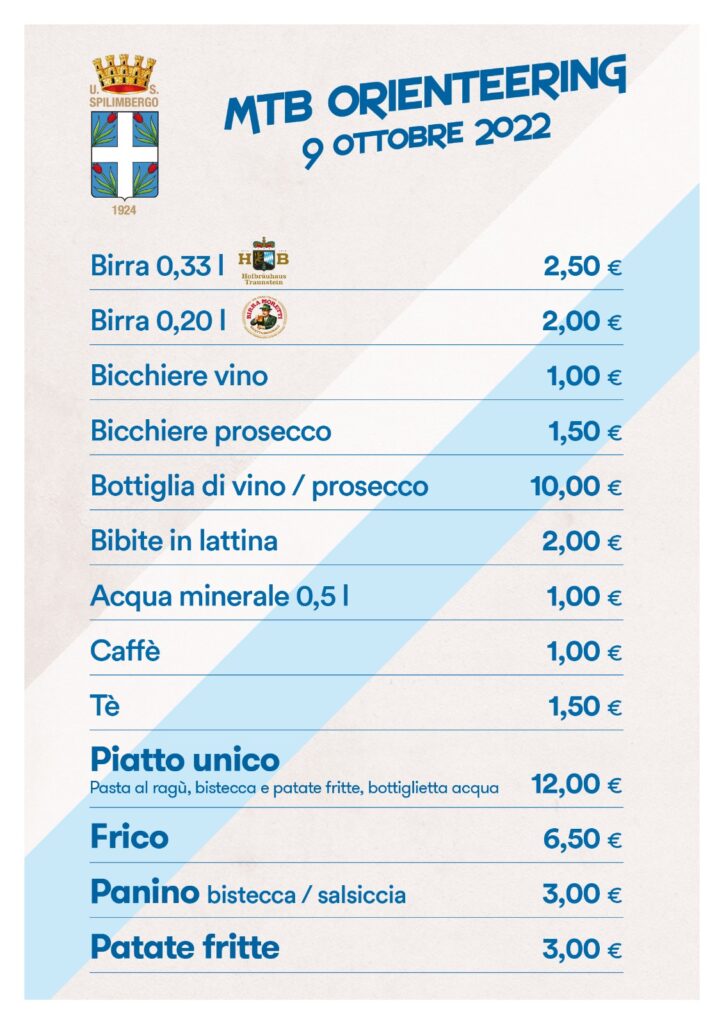 WELCOME

http://eng.vivispilimbergo.it/

https://promaniago.it/
SPONSOR